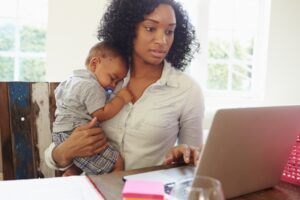 The temperatures in Atlanta aren't exactly frigid like they might be for our northern neighbors. However, things are cooling off which means it is important to ensure your heater is in good condition. If your furnace isn't up to snuff though, you will want to schedule an HVAC service in Atlanta, GA to address the problem.
What we are talking about of course is heater repair services. A malfunctioning heating system isn't going to offer the comfort that a system that is in prime condition would. That is why you should schedule repairs as soon as you notice the need for them.
What is Wrong With My Heater?
When something goes wrong with your heating system, you may end up wondering what the cause is. Who wouldn't wonder what is causing a repair need? There are plenty of things that could go awry with your system's ability to heat the home. Here we've listed three possible examples of what might cause a heater repair need so you know when to reach out to us.
A cracked heat exchanger. Do you have a natural gas furnace? Then this repair need is one to really pay attention to. Poor maintenance and extra stress on your furnace can cause a crack to develop in your system's heat exchanger. This can allow combustion gases to escape from the furnace, reducing the comfort that your furnace can offer and also putting your home at risk. Only a trained technician can properly repair this issue to ensure your comfort and safety.
Broken fans. Furnaces and heat pumps depend on fans to operate. These fans bring air in to be warmed and then blow it into your home once it is heated up. If one or both of these fans is operating poorly or aren't working at all, it can cause all sorts of problems for your heater and for your comfort of course. A professional can repair broken fans, tighten parts that are loose, and lubricate dry belts.
Issues with electrical connection. All types of heaters need electricity to function. If there is a disconnect in that electrical connection to your heater, it can mean that your system isn't going to work properly. Whether it is a loose connection, frayed wire, or another issue, a trained pro will be able to diagnose and address this electrical issue so you can have a fully functioning heater again.
Professional Repairs Are Vital To Your Comfort
It might be one of the problems we've listed above or it may be something else. The fact is that when your heater needs repairs, it is best to get the issue handles quickly by a professional. Only a pro has the knowledge and the tools to diagnose what is wrong with your furnace or heat pump and get the issue fixed properly.
The team at American Comfort Heating and Cooling can provide the repairs you need. Contact us to schedule an appointment. Bringing Comfort to America, One Home at a Time.