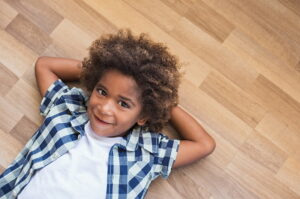 All the focus right now is going to be on getting gifts for your loved ones. It is okay to get yourself a little, or big, something too! Investing in a good heating system for your home can be a great gift that everyone will enjoy.
A new heater can allow you to enjoy an end to this year and a start to the next one that is enjoyed in optimal comfort. If this sounds like a great idea to you, then read on to discover how to tell if you need a replacement and what your options are.
How To Tell Your Heater Is Ready to Retire
There will come a time when no heating repair in Lawrenceville, GA is going to be able to help your system do its job. When that happens, it means you need to schedule an appointment to replace this system. Here are the indicators to watch for that will let you know it is time to let go of your old heating unit:
Your heater is between 10 to 15 years old. Age is an important number to know when it relates to your heater. If your system is more than 10 years old or is even close to being 15 years old, it will need to be replaced sooner than later.
You need frequent and expensive repairs. Repairs aren't 100% avoidable. That doesn't mean they should be a yearly occurrence though. If you need repairs as often as you schedule maintenance, it means your system is on its last leg. Likewise, if the price for the repair is more than half the cost of a new heater, it is better to simply upgrade.
Bills are high but temperatures are low. High energy bills are often a sign that something is wrong with your heater. If you pair increasingly high energy bills with poor heating comfort, it means that your system is in a lot of trouble–it is using extra energy but still can't provide heat the way it is meant to. This may mean it needs to be replaced.
Choosing Your Next Heating System
If you are due to replace your heating system, our team is going to be available to help you with this process from start to finish. This includes choosing your next heating system. You want to select and install the heater that works best for your home's needs. Your options include:
Furnace: Powered by natural gas and/or electricity, furnaces offer powerful heating for your whole home.
Heat pumps: Heat pumps provide highly energy-efficient comfort all year long by transferring heat in or out of your home.
Ductless systems: Ductless systems are heat pumps that are able to offer home comfort without the use of ductwork making them perfect for those looking to save space.
Whether you have a heater on the fritz that needs repairs or one that is ready to be retired, you can come to the professionals at American Comfort Heating and Cooling to get the job done. We have the expertise and tools needed to ensure you stay warm this winter, no matter what.
Contact us to schedule your next service. Bringing Comfort to America, One Home at a Time.