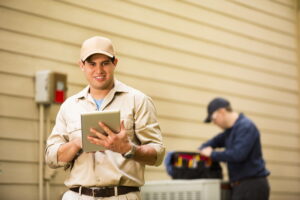 There are some types of leaks that are easy to detect. When your car's tire is leaking air, a sensor will alert you that the tire pressure is low. If you have a leaky faucet, you'll see it and hear it as it makes a recognizable "drip drip drip" noise.
Some homeowners think that their heat pump losing refrigerant is a normal occurrence and might put off calling for service. In fact, the moment you suspect a refrigerant leak is the moment you should call us. You wouldn't put off fixing a leaky tire on your car or leaks in your pipes, would you?
Unfortunately, detecting a refrigerant leak in your heat pump isn't as easy to detect as a tire going flat. That's why you need to know the signs and symptoms that your heat pump is leaking refrigerant.