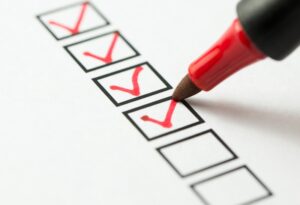 Although we don't use our furnaces nearly as much as other parts of the US, it's just as important to go through an end of heating season checklist before you make the switch to using your AC. Before you close the door on winter and throw open the windows to let in spring, here's a handy checklist of things you should do to make sure your furnace will be ready when you need it next. Staying on top of furnace maintenance is the absolute best way to avoid furnace repair in Winder, GA. Not to mention extending the lifespan of your system!
Change That Air Filter
Replacing your furnace's filter with a clean one does so many wonderful things for your system. It keeps dust and debris from entering your system's internal, mechanical parts. By keeping its interior free of dust and dirt, it'll help your furnace run at peak performance. If you have ductwork in your home, the furnace uses the same ducts as the air conditioner. Changing the filter now will ensure it's good to go.
Clear the Area
It's amazing how during the winter, so many household items manage to accumulate in the area around your furnace. Holiday decorations, storage boxes, and furniture shouldn't be stored near your furnace. In fact, nothing should be surrounding your furnace. It needs good airflow to do its job and you don't want to impede that airflow with clutter. By doing so, you'll also eliminate the potential fire hazard caused by too much stuff.
Schedule Maintenance
If you have a heat pump and haven't had it maintained, now's the perfect time to do so. Heat pumps need maintenance twice a year: once before cooling season, and once before heating season.
If you have a furnace and can't remember the last time it was maintained, it's time to remedy that. For a gas or electric furnace, maintenance is recommended once a year. Maintenance is key to improving the performance and efficiency of your furnace. That'll also extend its lifespan. During maintenance, an HVAC technician will look for issues, fix any problems, and prepare it for the next season.
Get Repairs Done Now
If you know your furnace needs a repair and you've been putting it off, the off-season is the perfect time to get it done. You don't want to keep putting it off while the cost of parts and materials goes up. Get those repairs taken care of and you won't have to worry come fall when you use your furnace for the first time. 
Assess Its Performance
How did your furnace perform over the winter? Now's the ideal time to assess its performance and consider if it's time for a replacement. It may seem counterintuitive to replace a furnace before you need it, but because we're not as busy with furnace installations, it's a great time to do it. Consider other items on your to-do list such as upgrading your outdated thermostat with a smart model and scheduling ductwork cleaning.
Bringing Comfort to America, One Home at a Time. Contact American Comfort Heating and Cooling to schedule furnace services.