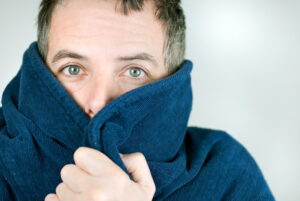 Most of us have spent more time than we'd probably like indoors over the past several months. And while we can thank our HVAC systems for keeping our homes bearable during that time period, maybe you've noticed that things aren't quite what you'd like them to be in your home lately. Maybe the temperature in the house is colder than you'd like or it seems like your heater just never stops running. Maybe it is a combination of both. If you are having serious trouble with your heating system, it is a good idea to reach out to a professional team for heater service in Atlanta, GA.
One of the services we offer is a heating system replacement. If you just said, "Whoa that seems extreme," don't worry, we wouldn't suggest this service unless it is needed. The truth is though that you may need an upgrade for your heater even if you don't know it yet.
4 Ways to Tell It Is Time to Upgrade Your Heater
Maybe you've held onto your aging heater because you feel like with enough repairs it will go back to working well. Or maybe you think that a replacement would just be bad for the environment and you'd rather try to duke it out a few more years. While these misconceptions are common, they are still misconceptions.
Getting a heating system replacement when your old heater simply can't keep up anymore can actually help save energy. And we promise that beat-up old furnace isn't going to suddenly remember how to warm the home again. Your best option is to learn what the warning signs are that you need a replacement so you can be prepared to schedule that upgrade ASAP.
Old age. It doesn't matter whether you have a heat pump or a furnace, your heater is built to last for a certain amount of time. After the system reaches 10 to 15 years of age, your best option is to start planning for an upgrade. At this point, more modern systems will be more effective and efficient in comparison to your current unit. Likewise, at this age range, your system is more likely to encounter serious problems.
Poor operation. Another major indicator that your heater needs to retire is if it is struggling to do its job. This can show up as poor airflow, poor heating, or a combination of both.
Unresponsiveness. When you turn on your heater the response should be almost immediate. Delays in the response from your heater, or a complete lack of response, is a sign that your system may be on its last leg.
Frequent repairs. Last but not least, frequent repairs (think repairs you need yearly) are yet another sign that something is seriously wrong with your heater. Increasing numbers of repairs, and increasing costs for repairs, indicate that your heater needs to retire.
Whether you need to upgrade your heater or you need to repair it, make sure to reach out to your local professionals. We are here to help keep you warm.
Bringing Comfort to America, One Home at a Time. Schedule your heating services with American Comfort Heating and Cooling.