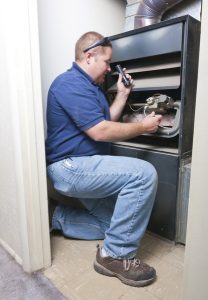 When you need help with your heating system, it isn't the time to attempt DIY work. This is highly likely to lead to additional problems with your heater. It may even put your safety at risk.
On the other hand, getting expert repairs for your heater from a professional technician largely guarantees that your heater is going to get the service it needs. Scheduling your heating service in Decatur, GA with our team ensures that you'll have a heater that is back in order in short order.
But why does professional heating service make such a big difference? Let us explain.
How Professional Service Benefits You
Look online and you may be led to believe that you don't need a professional to fix your heater. This couldn't be further from the truth though. There is more than one reason to have a trained professional be the one to get your heating system fixed up including:
Less wasted time
Professionals are going to have the knowledge and skills needed to both diagnose and fully address whatever the issue in your heater is. This means no time spent looking online for possible causes or trying to hunt down the best method to fix the problem. Just straightforward examination, diagnosis, and repairs.
Better protection for your and your system
Having someone with the right training and knowledge service your system means that it is going to be protected. When you try to DIY repairs or use amateur service, if something goes wrong you end up having to cover the additional repairs or replace the system. In contrast, if anything were to go wrong while an expert is working on your system, it is protected and insured so you won't have to worry about losing your investment.
Improved safety measures
Did you know that improper service for your heater can increase the risk presented to your home? This is true of all types of heaters but more so for furnaces. When you have a professional technician provide repairs for your heater, it will guarantee that the repairs are done safely, keeping you safe and comfortable.
All types of heaters are covered
DIY attempts or amateur work have big limits. One of those limits can be the fact that they may not be able to service your specific system. Why run the risk of being without a solution? An expert can handle a wide variety of heating systems, not just one or two of them. Contact our team for expert service and rest easy knowing that, no matter what kind of system keeps you warm, we can keep it in optimal condition.
Why Work With American Comfort?
Are you looking for someone to perform repairs on your heater? If so, you can trust American Comfort Heating and Cooling to get the job done right. All of our technicians are trained and certified to service all kinds of heaters safely and effectively.
Bringing Comfort to America, One Home at a Time. Contact the team at American Comfort Heating and Cooling to schedule your next heating system service.