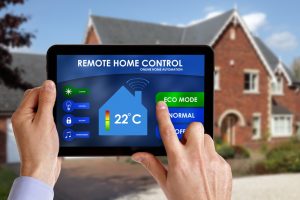 You tuned up your air conditioner this spring, you repaired any issues you might have had, but you're still just not getting the air conditioning quality that you need in your home. What's the issue? Well, the problem might actually be with the thermostat in your home. Your thermostat is in charge of a lot more than just a turning on and off your air conditioning system. Your thermostat is a tool that's in charge of controlling the overall temperature of your home.
If you're looking for a team that you can trust to help you boost your air conditioning in Winder, GA, make sure that you contact our professionals. If you're underwhelmed with your air conditioning and can't pinpoint the reason why, it's time for you to contact our team of professionals.
When It's Time to Go…
So you might think that you need a new thermostat but you're not entirely sure—what out for the following signs:
Your temperature reading seems incredibly inaccurate (either too high or too low)
Your air conditioner won't start
There are drastically different temperatures throughout your home
Your air conditioner runs constantly and won't turn off
You've changed the batteries and it didn't help
Your thermostat won't power up or it's unresponsive
If you notice that you're having problems with your air conditioner, it's time for you to schedule an appointment with our professionals. We can help you find the perfect thermostat for your home. Trust us when we say it's about a lot more than just finding a good thermostat and buying it. You need a professional team.
What's a Smart Thermostat?
Now that you've discovered that you have a problem with your thermostat, you might be wondering where you should go from here. There are a seemingly endless number of thermostats on the market, but we can help you find the right thermostats for you. We recommend smart thermostats for homeowners here in Winder.
Smart thermostats are thermostats that have all the capabilities of Wi-Fi units. This means that these systems can be controlled remotely from your phone, tablet, computer, or any device with Wi-Fi capabilities.
The thing about smart thermostats is that they take this type of functionality to the next level. Smart thermostats "learn" how you like to heat and cool your home after the first couple weeks of working in your home. You can let your smart thermostat start to anticipate your needs. For example, your thermostat can turn on around the time that you arrive home every day or adjust your home's temperature to save your home a little money.
Choose a Professional Team
We know how tempting it might be for you to try to install your thermostat on your own but trust us, you're going to want a professional team. This is the only way that you can ensure that you're getting the heating and cooling power that you deserve. Trust our professionals—we specialize in all the best thermostat work.
Contact American Comfort Heating and Cooling today to schedule an appointment with our professionals. We'll make sure you're comfortable year-round.