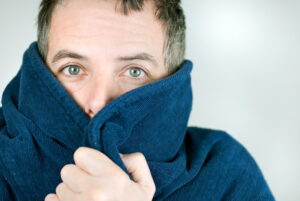 Here in Georgia, homeowners rely less on their heating than on air conditioning. With our mild winters, heating system maintenance is a service you may be tempted to skip out on, thinking it's not that necessary. But regular tune-ups are one of the most important heating services we provide.
It doesn't matter if you have a central furnace, a heat pump, or a mini split to heat your home in the winter–they all need to be tuned up ideally in the fall before you start relying on them for heat. Let's go over what can happen if you avoid scheduling this essential service. 
The heating system can pose a safety hazard.
This is especially important if you have a gas furnace. We don't want to scare homeowners and although safety issues are rare, they can still happen. Even neglected electric furnaces pose a potential risk of a fire, especially if the system is old and outdated.
During maintenance, the system is thoroughly inspected to make sure it's working safely and efficiently with an eye for safety. In a gas furnace, the heat exchanger will be checked since over time, this component is susceptible to wear and tear. The electrical connections, wires, and fuses will be checked to make sure they're operating properly. Maintenance should put your mind at ease that your heating system is operating safely.
The heating system will become unreliable.
During the holidays and once the cold weather really sets in, the last thing you want to worry about is a heating system that isn't working reliably. Although there's no foolproof method to avoid breakdowns, maintenance can prevent up to 80% of breakdowns and repair needs, which is significant. That means less inconvenience as well as less money paid to keep your system running. Don't run the risk of not having a working heating system when you need it most.
The heating system will waste money.
On average, a heating system will lose 5% of its energy efficiency for every year that it misses maintenance. The longer the system doesn't receive maintenance, the more its performance plummets. Annual maintenance helps prevent this efficiency loss.
And when your system isn't running efficiently, you'll feel in in your home comfort levels and see it on your utility bills which will slowly keep climbing as you run your system longer to achieve previous results.
The heating system will need an early replacement.
Most heating systems have an estimated lifespan of 10-15 years. However, this age range only applies when the system receives regular scheduled maintenance. In fact, skipping out on maintenance can void the warranty.
The best way to help your system last for 10-15 years is to schedule maintenance. Tune-ups keep your system operating at peak performance and efficiency. Without this service, wear and tear will take their toll, shortening the lifespan of the system. Maintenance easily pays for itself this way!
Contact the team at American Comfort Heating and Cooling for heating services in Winder, GA. Bringing Comfort to America, One Home at a Time.