It is always a good idea to plan ahead, whether that is for school, work, or just things you need to get done around the house. One thing that you will want to be thinking about ahead of time is the operation of your Winder, GA air conditioning system.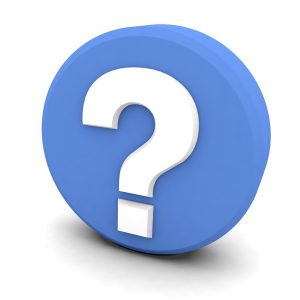 Now is the perfect time to start thinking about what, if anything, might need to be adjusting or fixed for your AC system, before it causes problems for your home comfort in summertime. One thing that you should be checking on that is going to seriously impact your home environment is your ductwork.
Your ducts play a vital role in the operation of your air conditioning, and your heating too if you have a furnace. If either of these systems has been struggling, you may want to check to see if your ducts are the source of the problem.
What your Ductwork Does
One important thing to do is to make sure you understand why your ductwork is so important to your home comfort levels. When you have that information, you'll be able to better understand the importance of addressing any ductwork problems sooner than later.
Your ducts are responsible for the delivery of any temperature-controlled air in your home that your comfort systems provide. So, if you have a furnace, you've been depending on your ducts to deliver your warm air all winter; come summer you'll be depending on your ducts to bring you the cool air you need too.
Signs Your Ducts Are Causing Problems
Once you understand the role your ducts play, you can see why an air leak in them is going to have an impact on the cooling process for your home. In fact, there are many times that someone calls for AC repairs and it turns out the problem is actually in their ductwork. Here are some ways you can determine that your ductwork is causing your cooling problems:
Hissing or rattling noises: When you run your AC, listen for any strange noises like hissing or rattling. The hissing can be caused by air escaping through leaks in your ducts. Rattling may indicate a larger breakage in your ductwork where a copious amount of cool air will be lost.
Uneven cooling: If you have ducts that aren't in good shape, it will show up in how well your home is cooled. If you have hot spots throughout your house or rooms that don't seem to get cooled at all, it is likely due to the fact that your ducts aren't doing what they need to.
Dirty air: Leaking ducts don't jus let cold air out, they also let warm, unfiltered air in. If you've noticed that the air exiting your vents is both warm and dirtier than normal, it is likely being caused by a leak in your ducts.
Increasing cooling bills: If your ducts are letting a percentage of your conditioned air escape, it means your AC is going to have to work harder to cool your home. This will show up as increasing cooling bills as that extra work will start you force your system to use more energy too.
If you've noticed any of these problematic signs, or you simply want to check your ducts for trouble ahead of time, you can reach out to our team for assistance.
Bringing Comfort to America, One Home at Time. Contact American Comfort Heating and Cooling for your next air conditioning service.