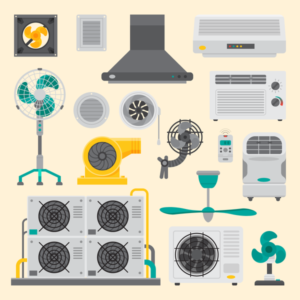 Choosing a new air conditioner for your home is no small thing. You don't want to choose the wrong one that doesn't fit your comfort needs the way that you want. But you also don't want to just stick with the same system you've always had because you don't know your options.
Understanding the different options available to you for your next air conditioner can help make this important decision that much easier. We are here to give you the information you need so you can make an informed decision that will keep you nice and cool for many summers to come.
Your AC Options
Here are some of the key types of air conditioning systems you may want to consider installing in your home.
Standard split system air conditioners
The split system is the standard central air conditioner that most people think of when they picture cooling systems. This involves an indoor and outdoor unit that cycle refrigerant which pulls heat out of the home. They are highly reliable in most climates and modern systems are made to be highly efficient too.
Heat pump mini splits
A heat pump mini split uses a split set-up as well, but with the indoor unit being in the form of the indoor unit. This allows the system to take up less space. These systems are also unique in their ability to provide efficient and reliable year-round comfort for your home. These systems are great for a large number of homes but especially so for those in need of a heater as well as an air conditioner.
Inverter air conditioners
Inverter technology can be a part of a standard central AC or a heat pump-style system. An inverter AC in Winder, GA has the ability to provide more even comfort throughout the summer. Rather than only operating at 0% or 100%, these systems can slow down to provide a better match to your desired temperature. The inverter technology helps this system meet your comfort needs more accurately while also using less energy.
Ductless systems
Don't have ductwork? Don't worry there are still centralized AC systems out there for you. A ductless AC system or ductless mini split provides effective and efficient comfort all year long. This is because these systems use heat pump technology. However, the key difference is that they can do this without the need for ductwork.
Expert Installation Makes The Difference
Choosing your air conditioner is just one part of the process. You also need to get it installed properly. That's something that you can rely on our team for.
Actually, you can rely on us for every step of the process, from choosing your system to getting it installed to testing it to make sure that it is working right. You can trust us to make sure that you are paired with the best system for your cooling needs, whatever the size of your home or the state of/lack of your ductwork.
Contact the experts at American Comfort Heating and Cooling to get your next AC system installed.