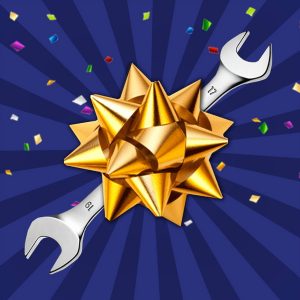 If you manage a business anywhere in the area, you know how important it is to have a working air conditioner in your commercial space. The same applies if you manage an office space or any other type of facility.
A commercial property requires a powerful and reliable commercial HVAC in Duluth, GA to keep it safe and comfortable. That is why we offer expert commercial system services that you can trust. With our help, you can enjoy a commercial space that remains as comfortable as you need it to be.
Let's look at the signs that you should reach out to our team for commercial HVAC system services.
Does Your Commercial System Need Help?
First things first, you have a budget to stick to. That means you probably don't want to schedule a service you don't need. That's why it is a good idea to watch out for some of the different warning signs of trouble in your commercial air conditioner. That way, you'll know exactly when you need help from a commercial HVAC expert. Warning signs to watch for include:
Increased energy bills: One of the biggest indicators of trouble in your commercial system is that it is costing you extra money to run. No one has changed the temperature setting so it shouldn't be using more electricity to do more work. Instead, it is likely sucking up added energy due to a repair need.
Reduced cooling: When it comes to keeping your commercial space comfortable throughout the summer, your system is supposed to be up to the task! If you have major trouble with keeping your space cool or are noticing hot and cold spots throughout the area, then you need to check your system out.
Short cycling: A major warning sign of trouble is when your system starts to short cycle, ending its cooling cycle in a matter of a few minutes rather than finishing the usual 15-minute cycle.
Poor airflow: This is another issue that can lead to hot and cold spots as well. Maybe you need to change your system air filter (this should be done every couple of months anyway) or perhaps you have leaks in your ductwork leading to trouble. Whatever the cause, you'll need an expert to help resolve it.
Why You Should Always Work With a Professional
If and when you notice that something is wrong with your commercial HVAC system, whatever kind you have, you will need to get the system examined and fixed by a professional. The sooner that any arising issues are addressed, the better off you will be. After all, you deserve to have a working HVAC system that you, your employees, and your customers can trust to handle your comfort.
When you work with a professional, you can rely on them to bring the right tools and the necessary experience to get the job done properly.
Get started today. Schedule your next commercial HVAC system service with American Comfort Heating and Cooling.