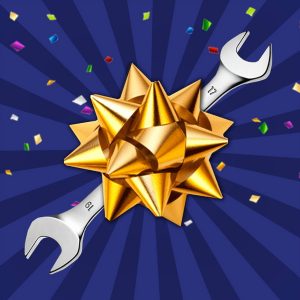 When it comes to taking care of your commercial AC, the best choice you can make is to call in the pros. Working with professionals offers you guarantees and protection that DIY attempts or amateur work absolutely can't provide. And that is something you really want to make the most of when it comes to keeping your business comfortable without excessive cost.
We understand that the pricetag associated with professional service for your commercial air conditioning in Alpharetta, GA may not always be the most appealing. It is well worth it though–that price is an investment into your system's longevity and effectiveness which, ultimately, benefits your business.
Let us break down why service from a professional technician is always worth it.
5 Reasons To Go With a Pro
We get the hesitation to opt for professional service for your commercial AC system–it can be a higher price than you'd like. But we can assure you the money spent on a trained professional is well worth it. After all, it can (and will) save you more money in the long run. Here is why professional service is a worthwhile investment:
Certifications and licensure: A professional earned their title with a lot of hard work and study. Each member of our team has gone through the appropriate training to learn how to work on a variety of systems. They then proved that they can apply their know-how to earn the certifications and licensure that allow them to do their work legally.
Insurance: Working with a professional company means that your system is protected. If anything were to go wrong when working with one of our professionals, we provide insurance that protects you and your system and can help cover the cost.
Warranties and rebates: When you work with a pro they will also be able to offer additional protections and benefits that an amateur couldn't provide. This includes better and longer warranties for your air conditioner along with rebates when you upgrade your system.
Tools and parts: A professional will show up ready to get the job done each and every time. This is because they will arrive at your facility with the necessary parts and tools to fix your system properly, rather than spending extra time making runs to the local hardware store.
Experience: Last but certainly not least, professional technicians are experienced at what they do. Aside from the training that they complete to be certified in their field, pros have multiple years of experience providing the services you need. They've seen it all (or close to it) and that experience will always benefit you and your business.
If you are trying to keep your retail space, restaurant, office space or other type of commercial space cool this summer, you can come to our team for professional service. We believe in providing quality service to each and every one of our clients.
Contact American Comfort Heating and Cooling to schedule your commercial AC repairs, maintenance, replacements and more. Bringing Comfort to America, One Home at a Time.