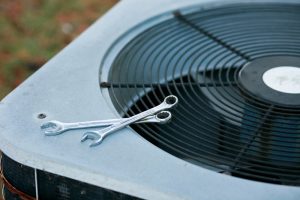 Now is the time of year when we're all focused on staying as cool as possible in the face of high temperatures and humidity. With an efficient air conditioning system, this shouldn't be too much of a struggle. Your air conditioner will need some extra help to make sure that it gets through the summer season, though. That is why, if you have not scheduled AC maintenance just yet, now is a great time to do so.
It might seem strange to think about getting a tune-up at this point. After all, maintenance is usually done before summer is in full swing. You may be glad to hear, however, that it is never too late to schedule a maintenance appointment as long as your air conditioner is still running. Our team is happy to provide you with maintenance and other services to help your air conditioning in Alpharetta, GA.
How Maintenance Helps
When you schedule maintenance for your air conditioner each year, it is going to help your system operate much better for much longer. Of course, this also helps you enjoy better comfort all summer too. Specific benefits that come with getting regular tune-ups on a yearly basis include:
Efficiency: Regular maintenance helps your AC operate as efficiently as possible.
Effectiveness: Your system will be better able to do its job when it receives a tune-up each year.
Lifespan: Regular tune-ups will help lengthen and maximize the lifespan of your AC.
Repairs: Scheduling tune-ups yearly helps keep your repair needs to a minimum.
Every Air Conditioner Needs a Tune-Up Each Year
Maybe you have a heat pump or ductless system rather than a central air conditioner and you are wondering if you still need maintenance. After all, these systems are smaller and highly efficient so maybe they need less upkeep, right?
The truth is that every type of air conditioner is going to require regular maintenance to keep it in optimal shape. This includes central air conditioners, heat pumps, and ductless air conditioners. In fact, since heat pumps can both cool and heat your home, they require tune-ups twice a year!
If Your AC is Running, Maintenance Still Helps
So, now that summer is here and bombarding us with heavy heat, is it too late to schedule a maintenance check? Thankfully, it isn't too late! As long as your air conditioner hasn't completely broken down and stopped operating, you can still get a tune-up that will benefit your system and your wallet.
The key thing to remember is that you have to have a professional technician be the one to perform that tune-up to get the benefits we discussed earlier.
When you need a pro to check on your AC unit, you can come to American Comfort Heating and Cooling. All of our technicians are NATE, EPA, and Energy Star certified. When you come to us, you can trust that your system is in the best hands possible.
Bringing Comfort to America, One Home at a Time. Contact American Comfort Heating and Cooling to schedule your AC maintenance appointment ASAP.