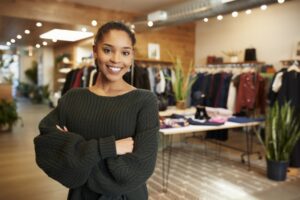 The weather is starting to get chillier and, in some cases, this can be good for business. If you run a food business, it can mean you get more customers looking for warm food and drinks. If you run a retail business, it may mean you have people spending more time in your store trying to warm up or find something cozy to wear to ward off a chill. Your commercial HVAC in Norcross, GA needs to be in optimal shape to keep you, your customers, and your employees comfortable on the colder days ahead.
Keeping your space warm is something that requires a good working HVAC system. If something goes awry with that system, you'll need a trained technician to ensure it is repaired right. That is what you can rely on us for.
Do You Need Help Keeping Your Commercial System Running?
Commercial or industrial HVAC systems are made to handle bigger jobs than the average residential system. This doesn't mean that they don't need expert maintenance and repairs, though! Here are some indicators that you should seek expert help to repair your commercial system.
The system has become noisy. Are you hearing noises that are ruining the concentration of your workers or distracting your customers? If so, it is time for professional service. Odd noises like screeching, hissing, whistling, or banging are all ones that require help from an expert to address them.
You are noticing reduced heat. You are noticing things are getting chillier and chillier even though you can hear the heater running and your energy bills are certainly showing that your system is working hard. But is it working? If you are paying for heat but getting none, the answer is no! Make sure to call in the pros to figure out the problem.
Your energy bills are increasing. We just touched on the idea of paying for heat you aren't getting but what if you are getting heat? Then let's focus just on that energy bill. Your bill is never going to go away, but it shouldn't be going sky-high when your system use hasn't increased as well. Higher energy bills that don't match with your system use are a sign of trouble.
The airflow has gotten weaker. Another indicator of trouble may be the strength of the airflow from your system. If got maintenance and made sure that there is a new filter in your system, it may mean that there's a deeper problem that your commercial heater is battling with. Leaking ductwork, broken fan blades, and other problems can weaken your airflow and leave you struggling for comfort.
When it comes to caring for a commercial HVAC system, you can't leave it to just anyone. You have to have a professional provide the services you need, whether it is maintenance, repairs, or even a replacement. That is what our team is here to provide.
Bringing Comfort to America, One Home at a Time. Contact American Comfort Heating and Cooling for your commercial system needs.