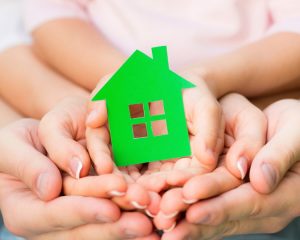 Keeping your home comfortable shouldn't mean that you have to destroy your life savings. Especially with how much extra time many of us are spending at home, affordable comfort is vital. A good Gainesville, GA HVAC system should be able to provide you with comfortable home cooling while ensuring your monthly bills don't spike.
If you have noticed that your monthly bills are increasing but your home comfort isn't where it is meant to be, this isn't something to ignore. Thankfully, we have some great tips to help you save energy and save some cash too without compromising your comfort.
5 Tips To Boost Your Home Energy Efficiency
Energy efficiency is something that you want to optimize as best you can when it comes to your home and your comfort system. Here are some different ways that you can increase the efficiency of your HVAC system and your home.
Keep your windows and doors sealed. The windows and doors in your home may stay closed all the time, but they may not be keeping cool air in your home the way they are meant to. If there are air leaks in the lining around your windows and doors, it can reduce your home comfort and force your AC system to work even harder.
Lower the temperature on your thermostat. The fall season is starting to settle in but that doesn't mean that we will be entirely free of any high temperatures and heatwaves. However, it is a good idea to take advantage of some of the lower temperatures and reduce the temperature on your thermostat too.
Make sure your system is well-maintained. A well-maintained air conditioning system is always going to operate more effectively than one that is being run into the ground. This is also going to mean that it will reduce the amount of energy that it would use otherwise. You can schedule your maintenance with our team to make sure your AC unit doesn't overuse energy.
Check your filters and vents. Clogged filters can hinder the airflow entering your system while clogged vents can reduce the flow of air into your home. Neither of these is a good thing! Check and change your filters every few months and make sure to wipe down your vents around the home with a dust rag when you do your regular cleaning.
Use your ceiling fan to your advantage. Your ceiling fan doesn't create cool air contrary to popular belief. However, they can help keep you cool. This is because your ceiling fan can help with the evaporation of sweat, allowing you to feel cooler, and helping you reduce your demand on your AC unit.
Need help staying cool without increasing your monthly energy costs? If you do, we can be the ones to help you out. Our team can provide AC maintenance, repairs, and more that will also help reduce your energy usage.
Contact American Comfort Heating and Cooling to schedule the services you need. Bringing Comfort to America, One Home at a Time.