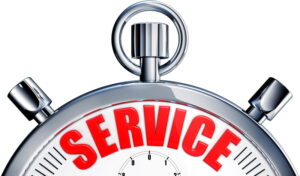 There are times when DIY work is a great idea, such as working together to create some fun decorations for the holiday season or even taking time to repaint a room. Then there are other times when you are far better off getting a service provided by a professional instead of trying to work the issue out yourself. The majority of your home comfort system services fall into the second of these two categories.
Now is a time of year when you may want to get your HVAC system tuned up or even make sure that you get possible repairs taken care of. Here are some of the key system services you may want to have addressed sooner than later which you can count on our team to take care of.
Reduce Problems With HVAC System Maintenance
Looking for a way to get more from your HVAC system and prevent issues throughout the year? That's what you can expect when you schedule HVAC maintenance in Winder, GA with our team.
This service is something we provide because it helps to improve the efficiency and effectiveness of your air conditioner and your heater. It can also help to prevent up to 85% of the repair needs that your systems could require over the course of their lifespan otherwise.
If you want to make things even easier, you can sign up for our American Comfort Membership maintenance plan. This plan will include our same great service along with discounts and other benefits.
Reach Out For Prompt HVAC System Repairs
Repair needs will pop up for both your AC and heater a few times over the years. While maintenance can keep these to a minimum, it is important to know who you can trust with your repair needs (hint: it's us!)
You can reach out to the team at American Comfort for repairs when you notice warning signs of trouble such as:
Sounds such as hissing, bubbling, screeching, or rattling.
Smells such as musty sock smell, sulfur smells, or burning dust.
Increasing energy bills that don't match your system use.
Uneven temperature control problems throughout the house.
Schedule Replacement Services Ahead of the New Year
If you want a team to turn to for comprehensive services, then American Comfort is the team to turn to! That's because we will help you from the start to the finish, including replacing your HVAC system when it reaches the end of its lifespan. After 15 years or so, most AC systems or heaters will need to be replaced, hopefully before they completely break down.
Our team of professionals can help to figure out if and when you need your system replaced. We can even help with selecting the best system to meet your home's needs moving forward.
Need help with your HVAC system? Don't try to DIY! Contact the experts at American Comfort Heating and Cooling for quality services. Bringing Comfort to America, One Home at a Time.