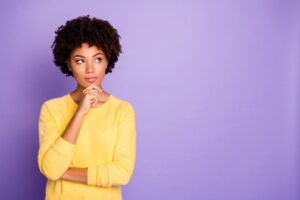 The heat and humidity we experience in Georgia are no joke. When it's time for AC replacement, the first thing that probably comes to mind is a central air conditioning system. It's understandable. These systems are tried-and-true methods of cooling down your home.
However, if you've done any research on new air conditioning systems, you've undoubtedly read about heat pumps and mini splits. A mini split is actually a ductless version of a heat pump. That means it doesn't rely on ductwork to deliver the conditioned air to your home.
There are many pros and cons to both central air conditioners and ductless mini splits. Let's go over these so you can truly make the best choice for your home comfort.
Central Air Conditioning: Pros
Economical: Central ACs usually cost significantly less than mini splits if your home already has ductwork.
Powerful: You just can't beat their cooling power, especially if you have a large home with a lot of square footage.
IAQ Integration: If getting an IAQ system such as a whole house air purifier or humidifier is something you want to get eventually, you're better off going with central air.
Options for Efficiency: Depending on your budget, you can choose between different SEER2 ratings. The higher the rating, the more energy efficient it is.
Central Air Conditioning: Cons
Less Efficiency: Unless you're getting a top-of-the-line central AC, a mini split will be more energy efficient because it uses heat pump technology.
Zone Control: A zone control system can be added but nothing will compare to the amazing zone control of mini splits.
Higher Utility Bills: Your utility bills will be higher compared to a mini split.
Ductless Mini Splits: Pros
High Efficiency: They use electricity and don't use fossil fuels which makes them an eco-friendly choice. You can also heat or cool one room at a time in your home, decreasing energy bills. It also replaces your heater, saving money down the line.
Precision Zoning: With an air handler mounted in each room, you can control the temperature with the touch of a button. This is great for households where different family members run hot or cold.
Flexibility: You can install an air handler in rooms that haven't been able to benefit from central AC systems such as an addition to your house.
Ductless Mini Splits: Cons
Filtration: Mini splits have filters that must be changed on a regular basis so homeowners must change these regularly.
Tune-ups: Because they provide both heating and cooling, they need maintenance bi-annually. 
Visibility: Some homeowners dislike the appearance of air handlers throughout the walls of their homes. This can be a deal breaker if you don't want to see your HVAC system at all.
Initial Cost: The initial purchase price and installation is going to be more costly than a central AC.
Whichever system you choose, you need a professional to install it. When you work with us, you'll always know you're getting quality service at an affordable price from us.
Contact the team at American Comfort Heating and Cooling to schedule AC replacement in Winder, GA. Bringing Comfort to America, One Home at a Time.