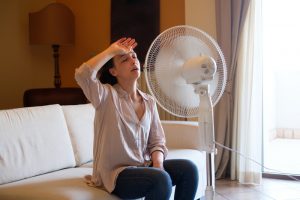 That's it! Last summer was the last season that you are going to sweat through while trying to achieve comfort through a window AC unit. You are done with this system and you are going to reach out for AC installation in Winder…as soon as you decide on what type of new system you want to install.
Not sure whether you should invest in ducts or not? Let us help by providing you with some helpful information.
There are so many air conditioning systems on the market nowadays and you have a lot to choose from in terms of efficiency and power. However, one choice that you can decide on early that will help you narrow the field is whether you want a ducted or ductless system.
What You Should Know About Ducted Systems
When we talking about "ducted" systems we are talking about systems that use ductwork as the delivery system for the conditioned air they produce. Now, there are AC systems that can operate without ductwork but there is something to be said for investing in a central AC system that uses ductwork. Consider the following points on when a ducted AC might be the right fit.:
You may already have ductwork. Do you have a furnace heater? If so you may already have ductwork so you don't have to worry about installing them.
You don't want air handlers in every room. AC systems that don't use ducts normally need air handlers that are mounted in rooms around the house. These are much more prominent when compared to vents.
You want even cooling throughout the home. Central AC systems provide the same amount of cooling power throughout the home, meaning everywhere you do it will be nice and comfortable.
Is a Ductless System For You?
When central AC systems that use ductwork have been around for a good, long while, they aren't your only option anymore. Ductless systems are becoming much more common across the U.S. because they are highly energy-efficient and effective at providing reliable comfort. Here are a few reasons why they might be a good choice for you:
You want more control over the temperature. Your ductless system provides you with the ability to remotely control the different air handlers around your home, so you decide what area gets cooled and when.
You don't need even cooling. Maybe you have some rooms that stay pretty cold all year long. With a ductless system you can opt not to cool these rooms as much while you can request stronger cooling in the areas that really need it.
You don't already have ductwork. If you don't already have ductwork, and you don't want it, then you may like the idea of not needing it to get comfortable.
These are some of the deciding factors that might help you narrow your choices between ducted or ductless AC systems. If you still need some help deciding, you can contact one of our pros for more information and assistance in assessing your comfort needs.
When you need reliable, professional air conditioning services, contact American Comfort Heating and Cooling. Bringing Comfort to America, One Home at a Time.