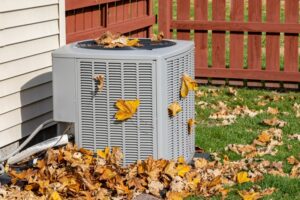 Spring has certainly sprung up on us suddenly here in Georgia. With the sunny days and warm temperatures we've been experiencing, you've likely switched from using your heater to using your air conditioner. By now, you probably have an idea of how it's performing. Are you feeling confident about it or are you concerned you may need central air conditioning repair in Winder, GA?
We're always here to help with a struggling AC. We're also here to give you tips on how you can best prepare your air conditioner for the long cooling season ahead. Add these tips to your spring cleaning and home maintenance checklist. Doing so will help keep your air conditioner in tip-top shape.
Change the Air Filter
Although it's best to replace or clean your air filter before you start using your AC in the spring, it's never too late to perform this essential task. Replacing the filter literally gives your air conditioner a fresh start on the cooling season.
If you've never performed this DIY task, it's simple. If you have a disposable filter, simply replace it with a new one. If you have a filter that requires cleaning, hose it down or rinse it in the bathtub. Then let it air dry before putting it back in your AC.
A clean filter helps your air conditioner work at peak performance. That's because the air filter keeps dirt, dust, and debris from getting into your AC's interior working parts.
Clear the Area
Not only does your AC need good airflow through the system to work well, but it also needs good airflow around the system. And over the winter, stuff tends to accumulate in the vicinity of both the inside and outside units.
For the inside unit, make sure that nothing is blocking the area around your AC. Give it a wide perimeter that's free of storage boxes, furniture, outdoor gear, or anything else that might've accumulated there over the winter. For the outside unit, check the casing to ensure it's free of debris such as branches, twigs, leaves, and dirt. If the grass has grown up around it, break out the weed wacker.
Check the Vents
If you've done any furniture rearranging or home organizing over the winter, make sure the vents inside your home aren't impeded. This is also a good time to check all the vents in your home to make sure the airflow is strong and that cold air is flowing from them.
Schedule Maintenance
Want to help your air conditioner sail through the summer and reduce the chances that your service will be interrupted due to a breakdown or repairs? The best way to achieve that is to schedule maintenance ASAP with our reliable team of technicians who are committed to excellence. We're a family-owned and operated business that's served the greater Atlanta area for the past 50 years.
Contact the team at American Comfort Heating and Cooling to schedule air conditioning services. Bringing Comfort to America, One Home at a Time.