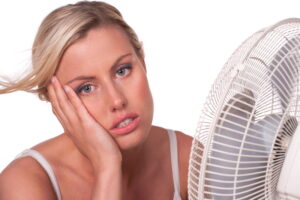 Now is not the time when you want to be without any source of cool air. That said, if your air conditioner isn't working properly anymore, that is exactly what will happen, if it hasn't already. A system that is old and outdated needs to be replaced before it gives out completely and takes your comfort level with it.
When you need a new system for your air conditioning in Suwanee, GA, you'll want to work with a professional team to select and install the next unit.
5 Indicators You Need to Replace Your AC
Double-check to see if any of these indicators sound familiar. If they do, you'll want to talk to one of our technicians to plan for an AC replacement in the near future. The sooner you replace an air conditioner that can't stand up to the test, the better it will be for your comfort and even your wallet.
Your air conditioner is too old. How old is your air conditioner? If you're not sure you can always check the date of manufacture on the system itself. If your AC is between 10 to 15 years old is best to start planning for replacement now. If your system is over 15 years old however you're going to want to get a replacement started as soon as you can.
The system uses an outdated refrigerant. Don't know what kind of refrigerant your AC uses? It's OK not a lot of people do. You can usually find out by looking at the manufacturer sticker on the system which usually has the type of refrigerant used recorded on it. If your AC still uses R-22 or even R410A you will want to start planning for a replacement. R-22 has been phased out of production and R410A is about to be phased out in the next couple of years.
Your AC can't cool the house anymore. You've gotten maintenance on a regular basis and gotten repairs as soon as you noticed something was wrong with your system. However, it still isn't doing its job. When you have an AC that has gotten the care that it needs and still refuses to work it means it is time to replace it.
Repairs are too frequent. How often do you need repairs for your air conditioner? If you only need them every few years your AC is probably still in good shape. However, if you need repairs as often as you need maintenance (meaning about once a year) then it is best to schedule a replacement in the near future.
Repairs are far too expensive. Last but not least make sure to consider the price of your repair period any repair bill that costs you half or more of the price of a new system should send up a red flag. That money is much better spent on a new air conditioner.
Need an upgrade for your air conditioner? Contact American Comfort Heating and Cooling to schedule your replacement with a team you can rely on. Bringing Comfort to America, One Home at a Time.