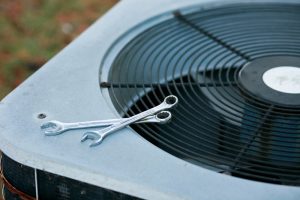 Lately, the weather hasn't exactly been warm so you haven't been thinking about your air conditioning system all that much. If anything you might be looking forward to a day of high temperatures and iced tea. But before we reach that sweltering season, we want to make sure that your HVAC system, specifically your AC, is ready for what is to come.
Now is actually the perfect time to look into getting your air conditioner into fighting shape. After all, what better time to get a system worked on than when you don't need it!
If you aren't 100% sure about scheduling a check-up for your AC unit, we want to give you some information on why opting for early maintenance and repairs benefits you.