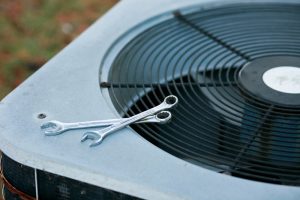 If you have a leak in your car engine, you'll want to have it addressed quickly. The same should apply to a leak in your air conditioner. But there is a chance that you may be surprised to find a leak in your air conditioner at all. What can be leaking from your system?
The biggest issue that a leak can indicate is a leak in your refrigerant line. This is more than an inconvenience, this is a big problem for your AC that will only get worse the longer it goes on.
Here is what you need to know about refrigerant leaks so you know when to schedule AC repair in Lawrenceville, GA.
Refrigerant is required for your AC
An air conditioner is only able to provide cool air because it uses refrigerant. By circulating refrigerant, heat in the air in your home is removed and released outside of your home. This creates the cool air you need.
Without refrigerant, your AC wouldn't be much more than a whole-house fan.
Refrigerant doesn't get used up
Refrigerant isn't a fuel. It is a transfer medium. This means that your refrigerant level at the time of its installation is all the refrigerant that you should need for the duration of its serviceable lifespan.
With all this said, if your refrigerant does start to decrease, it means that there is a problem in your system–a leak.
Leaking refrigerant will only cause more problems
Leaking refrigerant is going to be a problem that creates additional problems. Leaking pipes in your home are similar. At the end of the day, the sooner you get any leaking system in your house repaired, the better it will be for everyone!
If your air conditioner is leaking refrigerant, it is going to start negatively affecting your home comfort level. Less refrigerant will make it harder for your air conditioner to cool your home. As the issue worsens, the AC will struggle more and begin to encounter additional issues like short cycling and a frozen evaporator coil.
Eventually, if the issue goes on long enough, a refrigerant leak will lead to a full system breakdown.
You'll need a professional to address your refrigerant leak
If your system develops a refrigerant leak, you'll want to make sure the problem is addressed as soon as possible. Watch out for warning signs like reduced cooling and water marks around your indoor units. If you notice these or other warning signs, you'll want to have a professional come by to handle your air conditioner repairs.
An expert technician can locate your refrigerant leak and patch it effectively. From there they can also provide a refrigerant refill, also known as a recharge. Only a professional knows how to correctly refill your refrigerant supply and get it pressurized properly again.
Getting your refrigerant leak fixed is one of many different repairs you can rely on our team for. The expert technicians on our team are certified and trained to deal with all of your AC repair needs.
Bringing Comfort to America, One Home at a Time. Contact American Comfort Heating and Cooling to schedule your service appointment today.